Mechanical Contracting
We are a multi-sector contractor with the skill and experience to perform an extensive variety of mechanical installations. From heavy wall ductwork and 1" welded wear plate in industrial plants to small HVAC systems in commercial applications, we have the skilled crew members and managers to make your project a success. The following is a sample of the type of projects we excel at. Please contact us to discuss any related work you may have a need for.
Plate work
Structural shapes
Stairs/handrail/catwalks/platforms
Dust collection systems
Abrasion resistant chutes/hoppers/ductwork
Hard surfacing
Excavation bucket repair
Stacks
Tanks, hoppers, and silos
Conveying equipment
Sheet metal
Miscellaneous metals
Welded ductwork and breeching
HVAC

Human comfort
Conditioning of process areas
Gas piping
Refrigeration

Process Ventilation, Air Filtration, and Make-up Air
Design and equipment selection in conjunction with our engineering partners.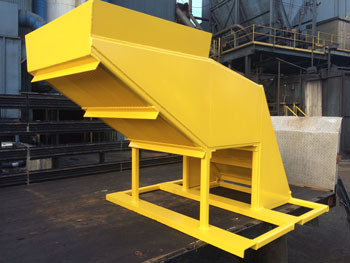 Fabrication
Our fabrication shop is set up for versatility in both base metals and applications. Having skilled fabricators and welders with many years of experience is the core asset of our shop capabilities. We provide aluminum, stainless steel, galvanized, and carbon steel fabrications.
Whether it's just fabrication you're looking for or fabrication and installation, we'd be glad to discuss with you.
Shop capacities
Plasma cutting – 1"
Shearing – ¼" by 10'
Bending - ¾" carbon plate by 10'
Rolling –

26ga to 12ga to 4" minimum diameter
12ga and above – formed in press

Welding – Stainless, Carbon, Galvanized, Aluminum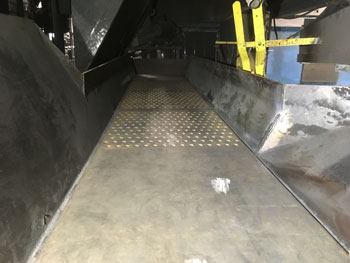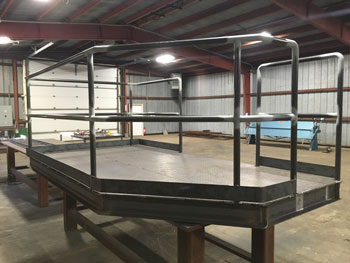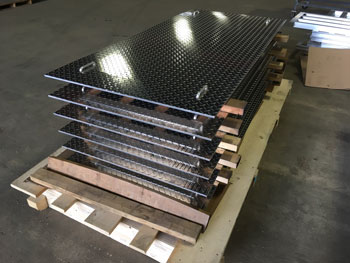 Why Us?
We understand the construction process. From reading specifications and drawings so a bid is accurate, to timely submittals and job site coordination, through preparation for closeout and leaving a project, we have the experience.
We also understand your time is valuable. So, we return your calls and answer your questions to keep things rolling. Being honest, proactive, and responsive are the cornerstones of a strong working relationship.
With our team having an extensive background working in the mechanical and fabrication industry, we understand what it takes to work with a project team and be a reliable partner.
Our experience includes apprenticeships, running projects as foremen/superintendents, project managers, and estimators across Wisconsin and the Mid-West.
In the industrial market, we worked extensively in power plants, sand plants, paper mills, foundries, manufacturing facilities, and food plants.
In the HVAC sector, we've previously completed numerous successful projects in hospitals, schools, offices, and commercial buildings with critical customer needs and time restraints being met.